Powered by Kotter. Delivered by Vantage.
Reimagine Change Training, from C-Suite to Frontline. An Organization-Wide Approach to Navigating Change.
Our innovative partnership unites Kotter's groundbreaking insights and change management framework with Vantage's expertise designing and delivering high-impact, experiential training for leaders at all levels.
Decades of research and work with clients inform Kotter's change frameworks as well as Vantage's impact-driven approach to skill development and training. Kotter + Vantage training builds upon both firms' extensive and renowned bodies of work.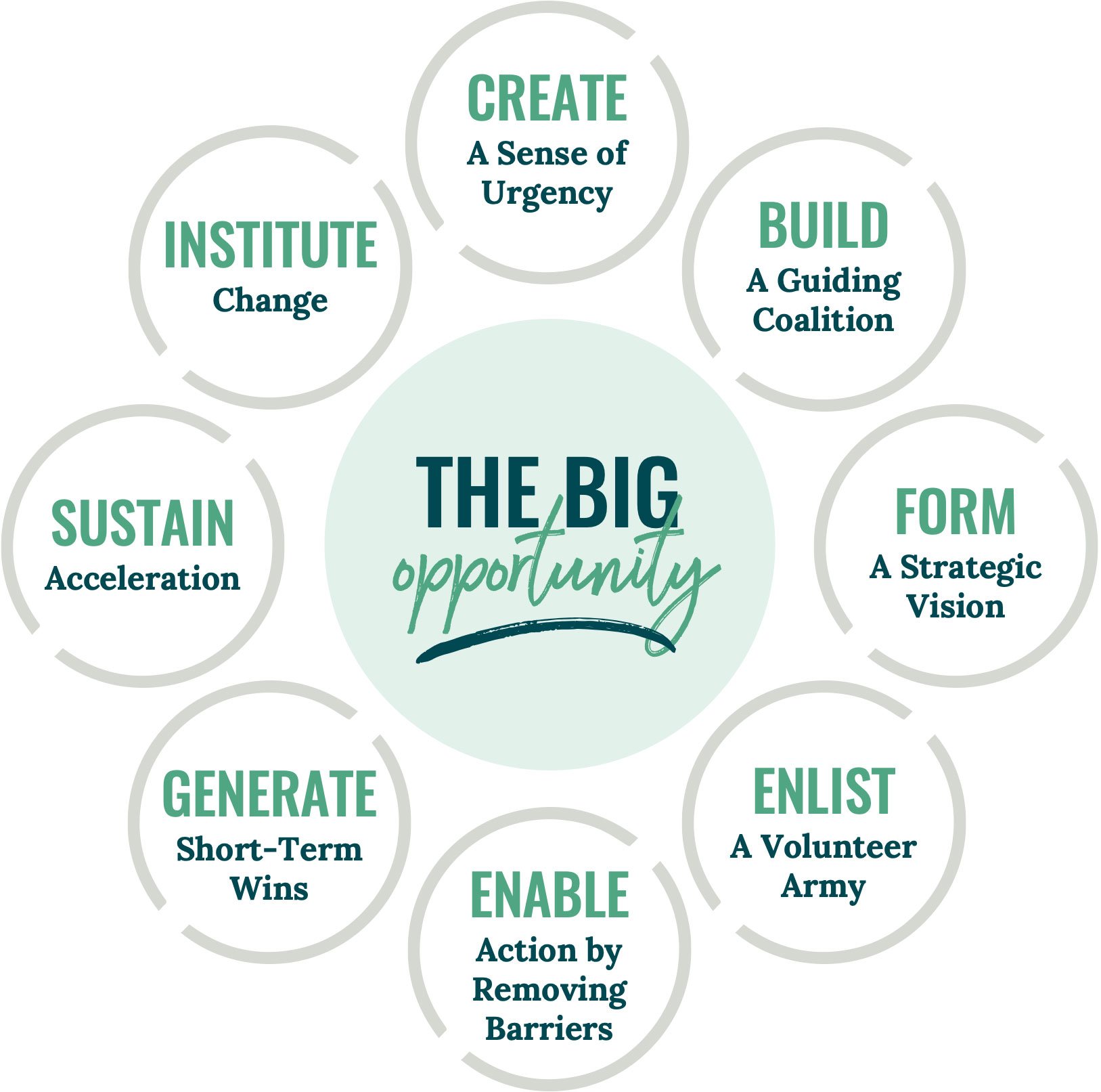 Based in Science. Activated by Your People. The Kotter Approach to Change.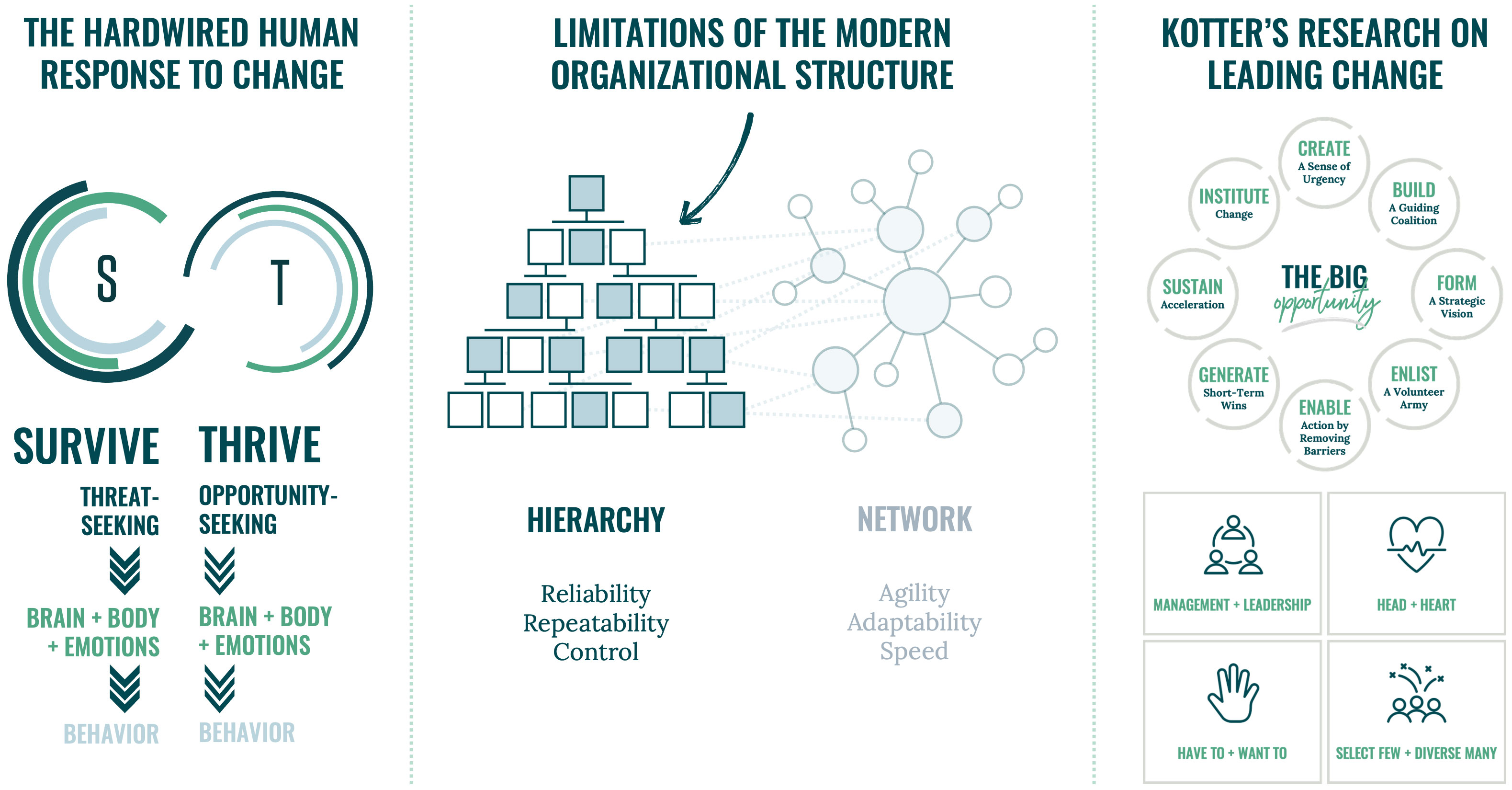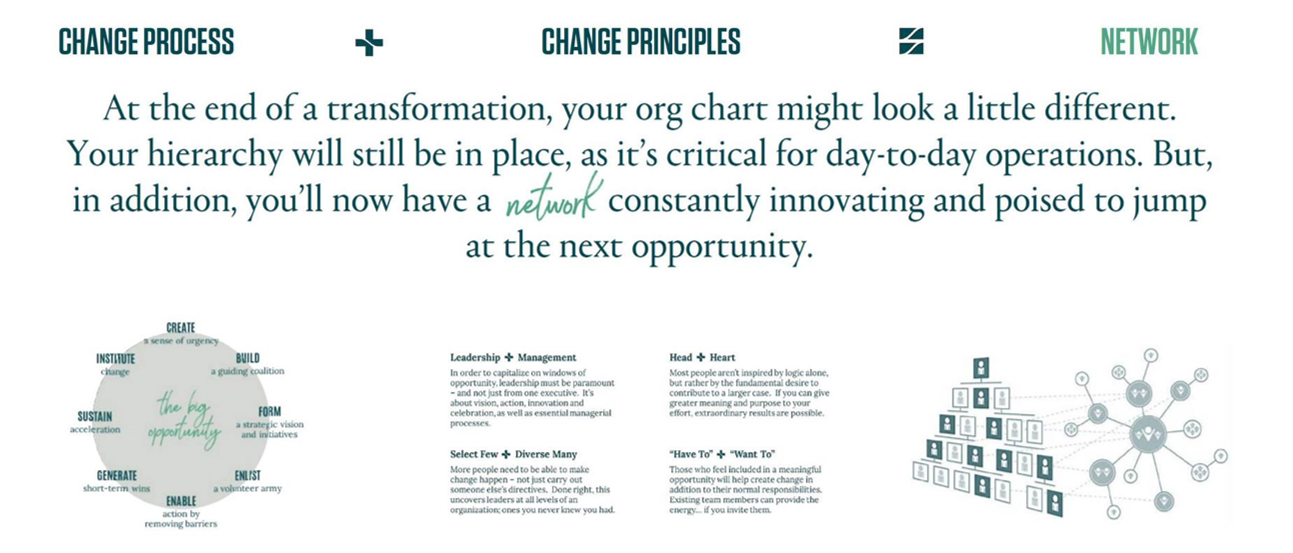 Global Learning. Local Language. Expertise Everywhere.
Change training can't occur only at headquarters — it takes a global initiative to ensure your entire organization acts as one. Wherever your leaders need to learn, Vantage training resources are there, ready to deliver.
96%
say our facilitators are 'knowledgeable and comfortable teaching the subject matter'
95%

would recommend Vantage training to a colleague
Targeted Outcomes. Tailored Learning Journeys. A Tiered Training Approach.
Kotter + Vantage change training begins with your business goals. We test proficiency against targeted change competencies, identify your people's needs and gaps, then integrate select modules into learning journeys that close those skill gaps. Our highly tailored learning journeys include options for certification.

Vantage's Curriculum Builds the Skills to Navigate and Lead Change — from Senior Leaders to Frontline Executives.
Our change curriculum incorporates a holistic approach to enable an organization to navigate and drive change — tailored to different business functions, geographic regions, and job families.
| | |
| --- | --- |
| 1 | Influence |
| 2 | Conflict Management |
| 3 | High Stakes Communication |
| 4 | Leadership |
| 5 | Strategic Transformation |
| 6 | Externalized Innovation |
| 7 | Supply Chain Transformation |
| 8 | Customer Centricity |
Influential articles by both Kotter and Vantage.
Decades of research and real-world practice inform Kotter and Vantage's global thought leadership. Dr. John Kotter is the bestselling author of 24 books on change. Interviews and influential articles by both firms' executives regularly appear in Fortune, Forbes, Harvard Business Review, Sloan Management Review, Ivey Business Journal, California Management Review, Training Industry, Talent Management & HR, and other leading journals.
"

Change looks and feels different, depending on whether one is charged with making it happen, or called upon to implement, adopt, or adapt to it. This often produces an unhelpful dynamic. Leaders are frustrated by what they perceive as resistance when people raise questions or concerns. Those on the receiving end of change feel unheard and disrespected by 'clueless leaders' who seem removed from operational reality. As a result, opportunities for learning are missed, morale suffers, and progress is slowed and sometimes stymied altogether. How can companies break this 'cycle of mutual dismissal' that so often bedevils change efforts?

"
From "Break the 'Cycle of Mutual Dismissal" by Jonathan Hughes and Bridgette Bousquet, published by Ivey Business Journal
The Vantage Approach to Addressing the Human Element of Change.
What Others Say About Kotter + Vantage

Kotter pioneered the science of change through over 40 years of Harvard research and real-world experience. Kotter's approach is based on rigorously tested principles and a framework that has been the basis for more than 24 published books.

Vantage provides change training and learning solutions to organizations around the world, tailored to everyone from frontline staff, to middle management, to senior executives. Our trainers and facilitators deliver training annually to more than 19,000 individuals, in 20 languages and more than 50 countries.