Company focus on customer-centricity is increasing rapidly, and the earliest movers are outpacing their rivals. But Vantage Partners' findings have shown some industries have been slower to evolve.
Customer-centricity has become a hot topic over the past few years — and with good reason. Market leaders in customer-centricity and customer experience enjoy a myriad of benefits, from greater revenue growth and profitability to increased innovation and reduced costs. As a classic example on which numerous business school cases will be written, Target and Walmart invested heavily in digital infrastructure and prioritized customer convenience. Sears, meanwhile, failed to adapt to changing consumer preferences. The consequences have been ruinous for Sears, while Walmart's e-commerce growth accelerated to 43 percent in the third quarter of last year, and Target posted a record 49 percent year-over-year surge, according to Bank of America Merrill Lynch. The differences in performance and the customer-centric choices each organization made could not be more stark.
Earlier this year, Vantage Partners collaborated with SAMA to survey over 250 individuals at 180 B2B companies on the subject of their organizations' customer-centricity maturity. The survey was based on Vantage's customer-centricity maturity framework, which identifies four distinct levels of customer-centricity.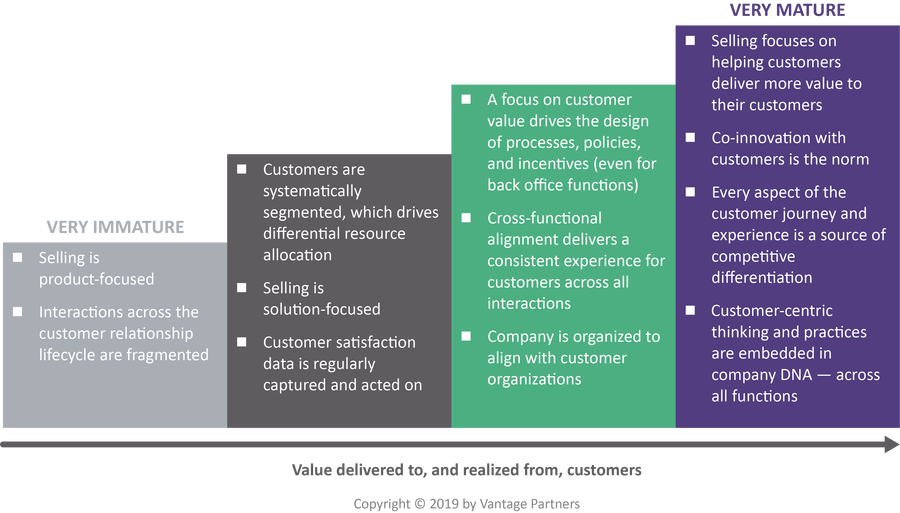 Figure 1: Vantage's Customer-Centricity Maturity Framework
Unsurprisingly, given increasing focus on customer-centricity across industry sectors, survey respondents reported their customer-centricity maturity has increased over the past five years. In fact, the number of organizations rating themselves as "mature" or "somewhat mature" has roughly doubled over the past three years.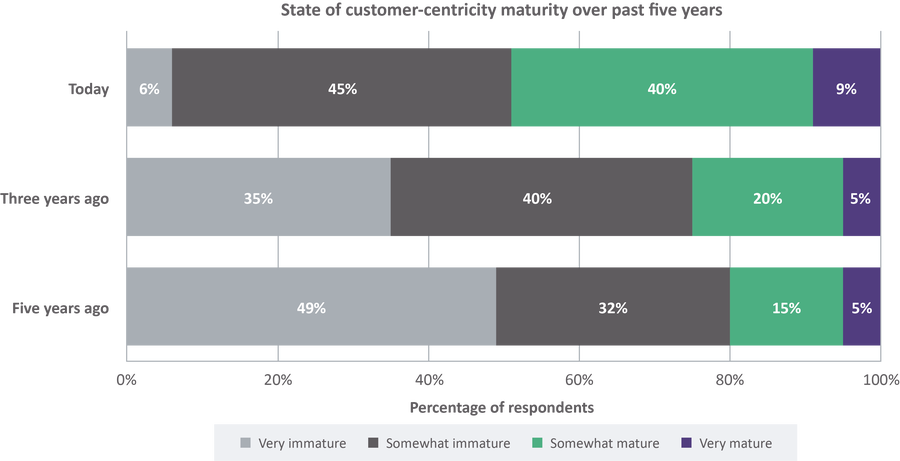 Figure 2: State of customer-centricity maturity over the past five years
Here are a few initial takeaways.
#1: High-tech has moved faster than other industries.
While we found no significant correlation between customer-centricity maturity and company revenue, preliminary analysis by industry shows that technology companies outperform the cross-sector average, albeit to a moderate degree. Compared with customers in other industries, technology customers generally look for more integrated solutions to meet their highly complex needs. Even as companies are competing, their solutions frequently must work together to meet a given customer's unique needs. This level of integration, combined with the pace of change (more so, for example, than in industrial manufacturing) drives a different sort of customer-centric behavior. High-tech product development lifecycles are also relatively fast, so companies can rapidly test and refine new solutions in the market in order to meet customer needs and rapidly adapt as they evolve.
Take for example ServiceNow, which Forbes deemed the most innovative company of 2018 – beating out IT peers like HP Enterprise, CA Technologies and BMC Software. ServiceNow has an "innovation premium" driven by its simple products – implementation requires no involvement from customer IT – and dedication to working closely with end users to deliver bespoke solutions. ServiceNow expects 30 percent revenue growth this year and enjoys a 98 percent renewal rate, compared to 90 percent in IT service-management overall.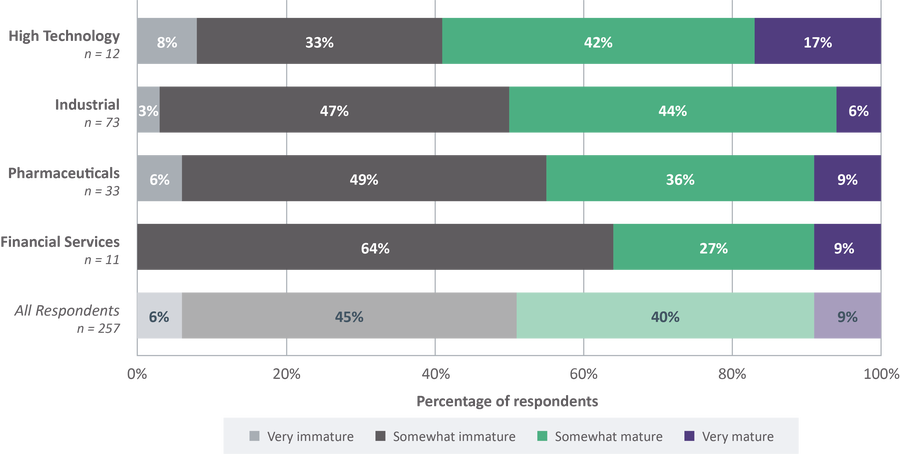 Figure 3: Current state customer-centricity maturity by sector
#2: Financial services trail other industries.
Financial services respondents under performed in our survey. This is may be due in part to today's consumers demanding fully integrated digital solutions, while most banks are behind the curve. According to research from The Financial Brand, only 19 percent of banking executives believe they have a well-defined digital strategy, while 86 percent say their technology infrastructure is complicated and serves as a hindrance to quickly enabling digital interactions with customers. It's no surprise to see customer-centric financial services companies like Ally Bank and Robinhood capitalizing on the gap. Ally Bank, despite its 100-year history (previously as GMAC), has created an online banking experience consistently rated higher than that of its peers. Robinhood, meanwhile, has focused on its investor customers with free trades and a top app experience, rapidly garnering over 6 million users and a valuation of more than $5 billion.
Banks could take a page from cross-sector innovation leaders like Amazon, Johnson & Johnson and FICO, which have embraced practices such as Joint Innovation Centers — where technical staff from a company collaborate closely with technical staff from top customers, suppliers or other partners — and Innovation Labs, which gives customers (or patients or research partners) the opportunity to work closely with dedicated cross-functional teams of technology and solution-development experts.
Respondents from the industrial and pharmaceuticals industries did not significantly differ from the cross-sector average.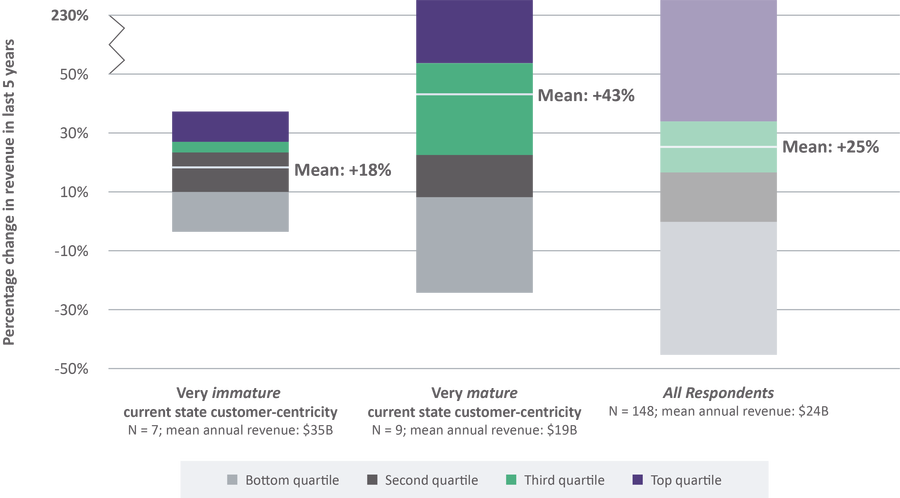 Figure 4: Revenue growth in last five years, by customer-centricity maturity level
#3: Customer-centricity maturity is strongly correlated with revenue growth.
Analysis of survey respondents' customer-centricity maturity compared with revenue growth performance of the organization over the past five years suggests companies who invest and focus on customer-centricity reap significant value. However, reaching maturity takes time and investment. In fact, reaching maturity requires significant organizational change in terms of strategy, organizational structure, culture and business processes — across functions and business units. Based on the data, the time to begin the journey is now. Companies reporting "very mature" current-state customer-centricity realized 2.5X revenue growth compared with those reporting "very immature" and 1.7X compared to the cross-sector average.
Examples of those who have transformed themselves successfully are abundant. Intuit, for example, has seen a 175 percent increase in the value of its stock price since launching its customer-centric Design for Delight initiative in 2014. Similarly, Maersk saw 350 percent ROI in the two years immediately following a customer-centric revitalization of its sales curriculum.
Given strategic accounts' position as the interface with an organization's most strategic customers, SAMs are critical players in enabling their companies to reap the tremendous benefits of customer-centricity. In our next post, we'll discuss some of the ways SAM groups have implemented these initiatives with their customers.
For more on this topic, visit our Sales Academy.